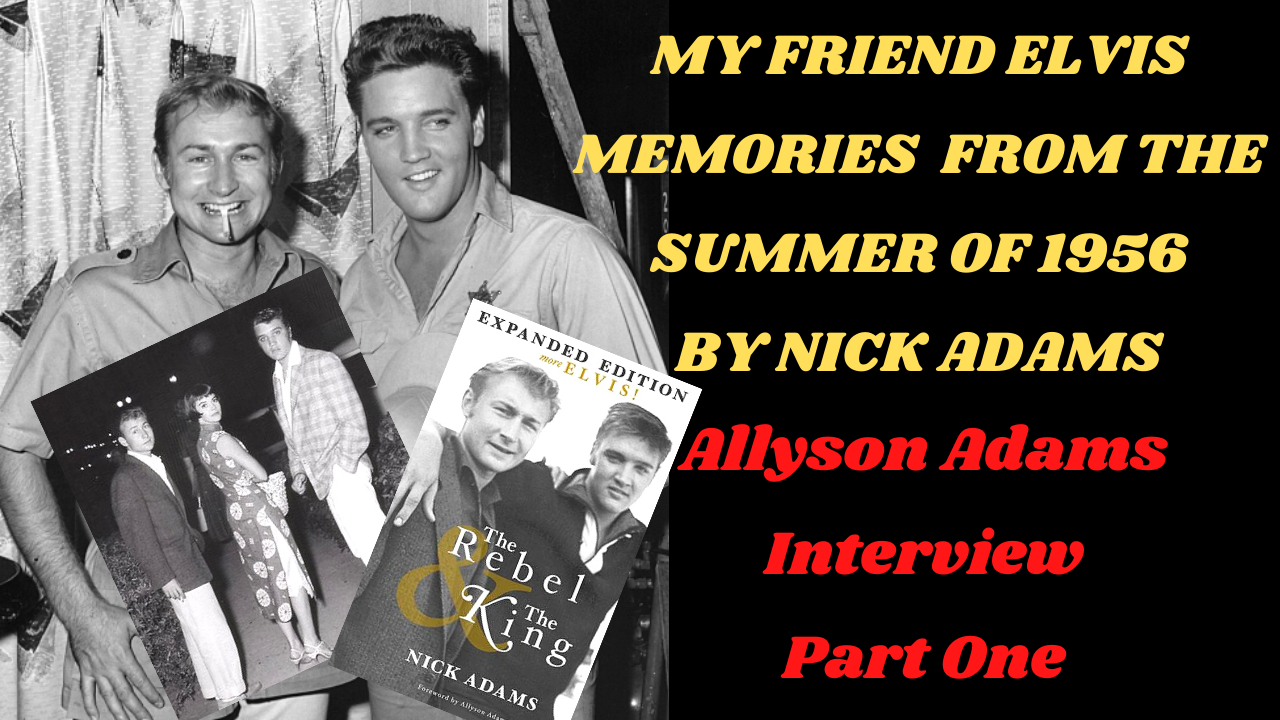 Nick Adams was an American film and television actor & screenwriter. He was noted for his roles in several Hollywood films during the 1950's and 1960's along with his starring role in the ABC television series The Rebel
Nicks friendship with Elvis Presley began in 1956 on the set of his debut movie Love Me Tender The young movie stars quickly became friends and spent a great deal of time together in Hollywood and Elvis home in Memphis during the Summer and Fall of 1956.
"The Rebel and the King" is a first-person account written by Nick about his friendship with Elvis. The manuscript was written in 1956 by Nick during their eight days in Memphis when the singer returned home for his Tupelo homecoming.
The manuscript was discovered years later by his daughter Allyson and published in 2012. Allyson joins me on the show to speak with me about her father's friendship with Elvis.
If you'd like to support this channel you can Buy Me Coffee here https://www.buymeacoffee.com/Elvisfanchannel
Contact the show at elvistheultimatefanchannel@gmail.com
Twitter https://twitter.com/SteveFrancis5
Facebook https://www.facebook.com/Elvis-The-Ultimate-Fan-Channel-1834123136661767